November 20, 2019
Top 5 Best 2 Post Lift for Home Garage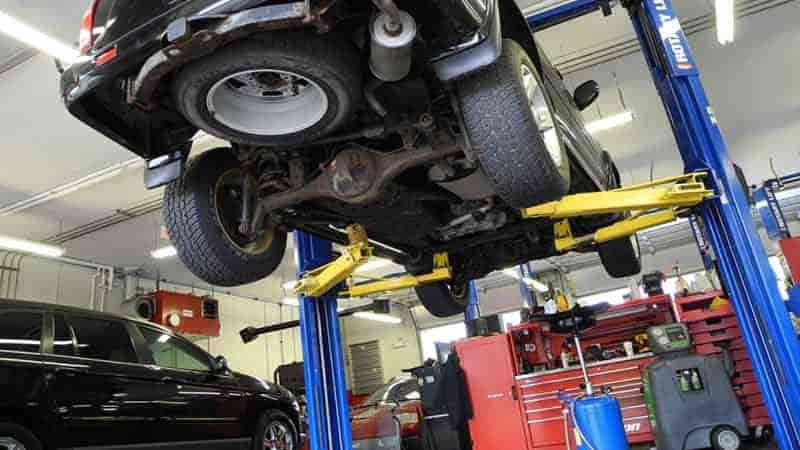 Are you tired of paying a lot of money for a mechanic to work on your vehicle? Do you have the knowledge and skill to work on your own vehicle? If so, then you need a way to access the bottom of your vehicle comfortably. Since most modern cars are too low to the ground, you can't very well slide underneath the car and work on it like a classic mechanic would. You need a car lift mechanism for your home garage which will lift your entire car up in the air so that you can get underneath it easily.
You will have to make a choice between purchasing a 2 post lift and a 4 post lift. The difference is that the 2 post lift has 2 vertical metal beams and the 4 post lift has 4 vertical metal beams. Contrary to popular belief, the 4 post lift doesn't necessarily carry more weight than the 2 post lift. The only reason to purchase a 4 post lift is if you want to park your vehicle and keep it lifted for extended periods of time. That is because the 4 post lift lets you drive the vehicle onto a platform and then it raises the platform.
On the other hand, the 2 post lift picks up your vehicle with a horizontal bar underneath it which is between the 2 posts. This leaves your suspension hanging and your tires and wheels free in the air. It is actually easier to replace parts of your vehicle when it's lifted on a 2 post lift. As long as you don't leave your vehicle hanging on the 2 post lift for extended periods of time, then it is safe to use in your home garage.
Below are the top 5 best 2 post lift for home garage.
1) APlusLift HW-10KBP
The APlusLift HW-10KBP has a weight capacity limit of 10,000 pounds, which is very impressive for a home garage lift with 2 posts. The dual "S" column style, as well as the enhanced floor plate construction, is how the lift is able to handle so much weight. The maximum height you can lift a vehicle is 83 inches, which should take up to 50 seconds. The lift comes with an electric motor that is 220 volts.
2) Atlas PV-12P
Do you need to lift a small truck? If so, then you should try the Atlas PV-12P car lift. Even though it has just 2 posts, it can lift a vehicle which weighs up to 12,000 pounds. This is an extra tall and wide car lift to handle bulky vehicles like trucks. As long as it doesn't weigh more than 12,000 pounds, then it is a good lift.
3) CHIEN RONG CR
The CHIEN RONG CR has 220 volts of power and can lift up to 9,000 pounds automatically. The manufacturer includes a 1-year warranty with every lift sold. The width of the 2 post lift is 133.25 inches, and the height is a little more than 111 inches. Most people have not heard of this brand, but it does work quite well for lifting the average vehicle.
Read also:
4) APlusLift HW-10KOH
The APlusLift HW-10KOH has a maximum weight lifting limit of 10,000 pounds, which is a very good amount. It has very similar features to the HW-10KBP that was mentioned first on this list. The HW-10KOH is constructed from a q345 durable material. This is a long more durable than previous materials used.
5) Triumph NT-9
The Triumph NT-9 has a weight capacity of 9,000 pounds. This is an affordable 2 post car lift which can bring a vehicle about 72 inches up from the ground. Some other interesting features include a 3-horsepower 220V motor, a width of 132 inches, a height of 111 inches, and a width of 106 inches in the middle of the 2 posts. The total time it should take to lift a vehicle is under 40 seconds. This is when it will be 72 inches off the ground.