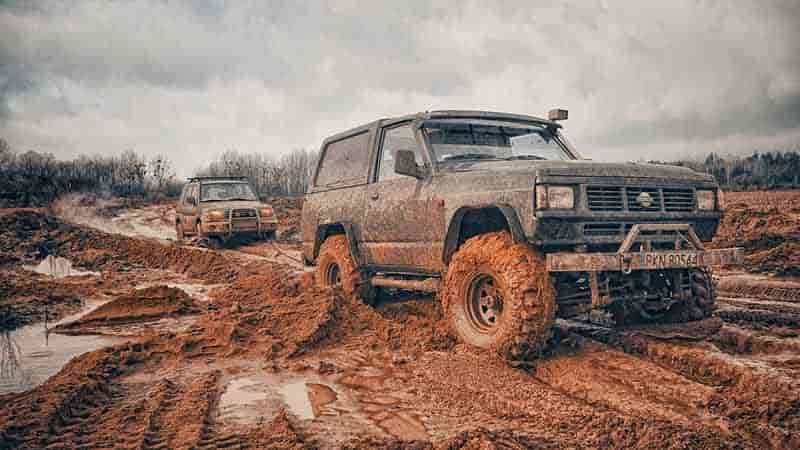 Do you drive off-road a lot at nighttime? People who live in rural areas often need bigger cars with four-wheel drive to navigate over rough terrain. But that still won't help them see better at nighttime. What if there is an animal or some other unforeseen object blocking their driving path? If they do not see the object in time, they could end up hitting it. That is why it is imperative for every car to have off-road roof lights.
The normal headlights on your car do not provide enough light for safe off-road driving. These headlights are meant for normal driving on an actual paved road. But if you add more lights onto the roof of your car, then it will illuminate a lot more of your front and peripheral surroundings. It won't be as much illumination as what sunlight provides, but it will be enough light to see the possible dangers coming ahead.
Top 5 Products
Obviously, off-road roof lights are considered an accessory that you're supposed to attach to your vehicle. In most cases, you will need to install a roof rack onto your car first. The roof rack is where you will install the roof lights. You can purchase a roof rack separately on Amazon or many other retailers which sell auto parts.
Below are the top 5 best off-road roof lights for your car.
1) Bangbangche Combo
The Bangbangche Combo lights use a combination of a light bar and pods. The total wattage of the lights is 18 watts and 126 watts, depending on which version of the lights you choose. You'll get a lot for your money here because you'll get a light bar that is 20 inches long and 4 LED pods. They're water-resistant, and have a longevity of more than 50,000 hours. The manufacturer is providing a 1-year warranty to all customers. That's how much they guarantee the quality of the product.
2) Auxbeam Side Shooter 
The Auxbeam Side Shooter are LED pods which have 36 watts. They are perfect for having off-road lighting at an affordable price. There are 4-inch LEDS with high-intensity brightness. The housing is made from die-cast aluminum, and the longevity lasts about 30,000 hours. The necessary hardware to perform the installation is included too. You don't need a professional to perform it either.
3) The KC HiLiTES Apollo Pro
The KC HiLiTES Apollo Pro are pods which have 100 watts. You will receive all the additional vision power you need at night time, especially if it's foggy outside. The switch kits and wiring are all included with the lights. Fully adjustable and universal mounting is very convenient for roof installations. The best part is the Apollo Pro is made in America.
Read also:
4) Rigid Industries D2-Series
The Rigid Industries D2-Series are pods which have 20 watts. Rigid is a United States brand, so you can expect top-notch quality. Even though it is one of the more expensive lights, you will be very happy with its performance. Some of its features include a hyperspot light pattern (patented), cast aluminum housing coated with a powder finish, and sturdy polycarbonate material to prevent scratches on the lens.
5) Nilight Off-Road Light Bar
The Nilight Off-Road Light Bar is a curved LED light bar with 180 watts, which is quite powerful. You can find different lengths for the light bar, ranking between 32 inches and 54 inches. The longevity of the LED lights should last for more than 30,000 hours. The Nilight Off-Road Light Bar is designed for driving on tough terrain conditions. Whenever you go off-road, this light bar will let you see everything.