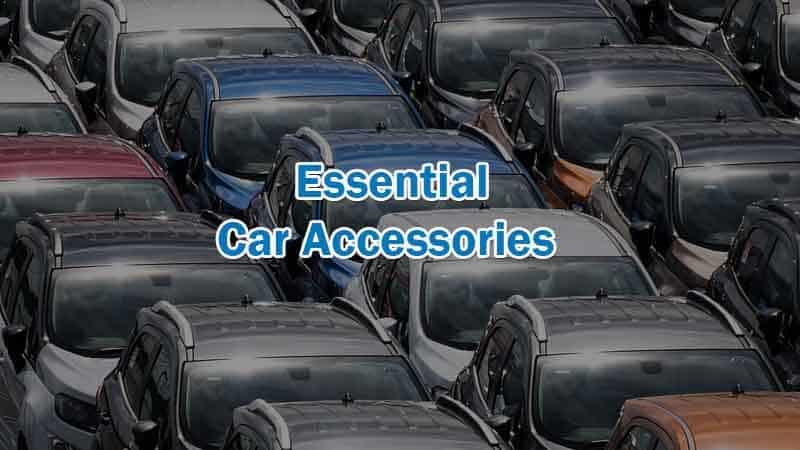 Modern cars are becoming more technologically advanced each year. There are so many innovative and creative features in newer vehicles, such as USB ports, GPS integration, Bluetooth, Wi-Fi, and so on. But what people don't talk a lot about are the car accessories which are frequently made as well. Car accessories are extra devices or items which you purchase separately for your car. Sometimes the accessories are made for specific cars while other accessories have universal compatibility.
Top 10 Products
What do you think the essential car accessories are for a new car in 2019? New cars already have so many cool features integrated into them that it's hard to imagine what else they need.
Let's go over the top 10 essential car accessories for a new car in 2019.
1) Max Boost Car Mount
The Max Boost Car Mount is an easy way to attach your smartphone to the air vent of your car. There is no sophisticated installation necessary or anything like that. Instead, you just hook the car mount onto the vents and then attach the smartphone to the front magnet. There is a swivel to alter the position too.
2) Topfit Anti-Slip Car Dash Grip Pad
The Topfit Anti-Slip Car Dash Grip Pad is a simple solution for holding your small possessions, such as your keys, sunglasses, cables, or smartphones. You just place the grip pad on the dashboard, and it'll grip it automatically. Then you put your possessions on top of the pad.
3) Drive Car Garbage Can
The Drive Car Garbage Can is a convenient accessory for people who regularly create trash in their cars. If you have things like gum wrappers, candy wrappers, or fast food bags that you need to throw away, this garbage can accessory can attach right onto your door handle for easy access.
4) LOLLDEAL Car Vacuum Cleaner
The LOLLDEAL Car Vacuum Cleaner lets you easily clean dust and particles on the floor of your vehicle. The vacuum cleaner is powered by your cigarette lighter and is a great way to keep your car clean all the time.
Read also:
5) Zone Tech Three Pocket Mesh Storage Net
The Zone Tech Three Pocket Mesh Storage Net can keep your grocery bags contained when you put them in the trunk of your vehicle. There are three net pockets here which can each store a grocery bag and prevent it from shifting around in the back.
6) Nulaxy Bluetooth FM Transmitter
The Nulaxy Bluetooth FM Transmitter can give Bluetooth compatibility to any vehicle which currently does not have Bluetooth technology. You just plug it into your cigarette lighter, and it suddenly becomes a USB charging port and microphone for your phone calls.
7) KMMOTORS Console Side Pocket
The KMMOTORS Console Side Pocket gives you more room to hold your loose change, keys, wallet, phone, and any other small loose items you want to store in your vehicle. It attaches right next to your car seat and even includes a cup holder too.
8) DRIVE Natural Car Air Freshener
The DRIVE Natural Car Air Freshener eliminates car smells with a nice natural bamboo charcoal scent. It'll get rid of the allergens, odors, and moisture in the air. Then you can breathe fresh air and lower your chances of getting sick.
9) Kieba Coccyx Seat Cushion
The Kieba Coccyx Seat Cushion helps align the driver's spine as they're sitting and driving. Good posture is important for a driver or else they could suffer back issues in the future. This seat cushion contains memory foam, so it is very comfortable on the back.
10) Fix-A-Flat
The Fix-A-Flat spray can formula is a temporary way to seal a flat tire and inflate it back up again. This will give you enough time to drive your vehicle to an auto shop so that you can get a new tire or patch for your existing tire. At least you won't need to change your tire with a spare on the side of the road if you have the Fix-A-Flat can handy.