Last Updated on November 20, 2021 by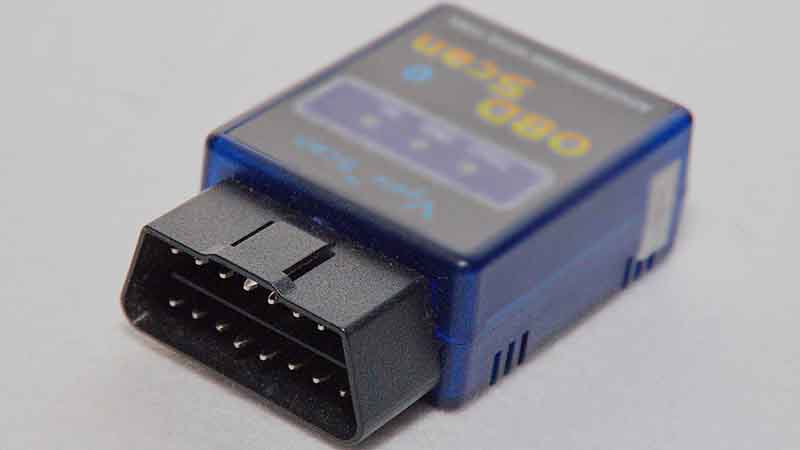 Most of the cars today are equipped with electronic and digital systems that can be integrated with the mobile device. The mechanic can easily diagnose and find out what is wrong with your car when you take it to the repair shop. Just connect the car system with the scan tool, and information about the car will be displayed. However, it doesn't mean that you have to bring your car to the car repair shop to check its condition. You can do that from your home if you have the scan tool for your car. For that reason, we have listed the best diagnostic scan tools below that you can find on the market and use it to check your car condition.
Our Best Picks
See the top 8 best diagnostic scan tools for your car below:
1) BlueDriver LSB2 Bluetooth Pro OBDII Scan Tool for iPhone & Android
BlueDriver created LSB2 for one purpose. It gives you the freedom to check your car condition anytime and anywhere you want it. the size of this device is compact, which makes it easy to carry. Furthermore, you also can integrate it with your iPhone or Android phone. Now, scanning your car won't be a complicated matter anymore.
We put this device into our best diagnostic scan tool for the car list, thanks to its useful features. First of all, you can get unlimited Repair Reports by using this device. This device will use the database that has been approved by ASE Certified Mechanics. The result is reliable.
It displays information about your car in an interactive graphic. Even beginners can understand and read it without any problem. Furthermore, the quality of the scanning result and feature is similar to the device professional mechanic used. In short, this is one of the best tools to scan your car.
2) FOXWELL NT301 OBD2 Scanner
If you are looking for a car scanner with many useful features, FOXWELL NT301 is the answer. When we try to found out what this device can do, we were surprised. First of all, the Vehicle CEL Doctor is a great feature that allows you to check everything about your car, from VIN to reading DTC, and even located the O2 sensor problem.
You don't need to worry about its accuracy. By providing live monitoring, you can read any sign that shows you any problems while you use your car. Furthermore, all information and result are displayed on the 2.8 inches color screen, which is the patented screen design by FOXWELL.
This device also doesn't require batteries to operate. Plug it into your 16pin DLC in your car. And, this device can operate for much longer than a similar product with batteries. As the product that is acknowledged by professionals and practitioners, we recommend you get one for your car scanning at home.
3) Innova 3160g Pro OBD2 Scanner
You don't know which car scan tool that is suitable for your car? Now, if your car is OBD2 type car, and you need a scanner that works for any car in this type, Innova 3160g Pro OBD2 Scanner is the answer. This device is designed for scanning any car that was released in 1996 or newer. It also can scan the foreign or domestic car. Any type of car, from the light truck to SUV, and even hybrids, are also compatible with this device.
Its ability to find the error in ABS and SRS system is amazing. Furthermore, it also can repair and erase that error code easily. This feature works on domestic, European, and Asian cars. Furthermore, it also can reset the oil light on the OBD2 car. Plus, it also saves the code and data from this monitoring process result. This device streams real-time data, which you can access through your computer.
4) Autel MaxiLink ML619 CAN OBD2 Scanner
Autel MaxiLink has a complete set of features for giving you the most reliable scanning result. One of the best features is the ABS/SRS diagnosis feature. It gives you clear data about this system, plus you also can do some tweaking on it to repair and reset its status, if necessary. Moreover, this feature is also easy to use.
This scanner is also compatible with many types of vehicles from different brands. At least, the car or vehicle that you are going to check is 1996 released or newer, you mostly get a good scanning result from it. as for the brand, Autel design it to scan GM, Ford, BMW, Mercedes, Toyota, Honda, Mitsubishi, and other brands' cars on the market.
The Graph Live Data Display is another great feature you can find in this tool. It allows you to view freeze frame data for detailed reading purposes. Furthermore, it can store this data and the playback lives PCM on your PC. And, if you need to print it, you can do it as well.
5) ANCEL FX2000 Vehicle OBD2 Scanner
This device has one of the best system diagnostic features among car scan tools. Its system diagnostic feature will perform checking on the three ECU's systems simultaneously. So, you can easily find the information about your ABS, SRS, and transmission system in one way. After it diagnoses the system, it also can erase the error code found during the checking process.
Moreover, within its diagnosis feature, it also supports the full OBD2 test mode. Furthermore, you can choose the advanced mode 4 to see the Data Stream information in graphic formats. The best of all, ANCEL also adds many extra functions in it. For example, it has the replay and record mode for the live data stream of the engine. It uses four parameters to display the monitoring result. This format allows you to detect the error sign on your system, which can be fixed as soon as possible.
ANCEL uses an ergonomic design which allows you to use it comfortably. It also has a big 4.0-inches TF color screen. This is maybe one of the biggest screen sizes you can find on the car scan tool. With this size, you can read, see, and understand what does the data displayed on it mean.
6) Actron CP9690 Elite AutoScanner
CP9690 Elite AutoScanner is one of the best car scanners today. As you can see, it has similar functions to other scanners. It scans and analyzes your car system. By running this diagnostic process, you can find information about your car system condition or whether there is a failure code in it.
One of its abilities is to read the engine Diagnostic Trouble Codes (DTCs). Then, Actron also integrates this feature with the CodeConnect feature, which gives you access to over 26 million solutions for the problem detected by this device. It is not only detecting the problem, but it also gives you a recommendation for the best method to repair that error. And, this feature covers all parts of your car, from the engine, brake to lighting.
The deep scanning feature and its capability to provide the solution are the reasons why this product becomes the most popular car scanner on the market. This is also the reason why we put it on this list.
7) LAUNCH Scan Tool CRP129X OBD2 Scanner
This upgraded version of CRP129 gives you the best features a scanner for a car can have. For example, it has a 5-inches touch screen with HD 720p resolution. All information displayed here looks crystal clear. Then, it also has four systems diagnosis, plus battery voltage test. You can find out easily how your ABS and SRS condition, plus it gives you information about your battery voltage in real-time. The best of all, you also can update its software easily, with just one click.
8) iCarsoft POR-II Porsche OBD-II Scanner
POR-II gives you everything. If you want to check your ABS, SRS, transmission, engine system, or read and clear your car DTCs, you can do it using this tool. Then, it also helps you to monitor your oil light/service, plus you can reset it if you want. Its OBD2 function works on all kinds of OBD2 and EOBD system. I short, you can use it to do a data stream, or freeze-frame, as well as an O2 sensor test and turn off check engine light.
Read also:
Conclusion
Using the best diagnostic scan tool will help you to keep your car performance and condition. It means you can save more money for its maintenance. The car diagnostic scanner is surely the best investment that every car owner must-have. Now, you can easily find the best one from our list above.