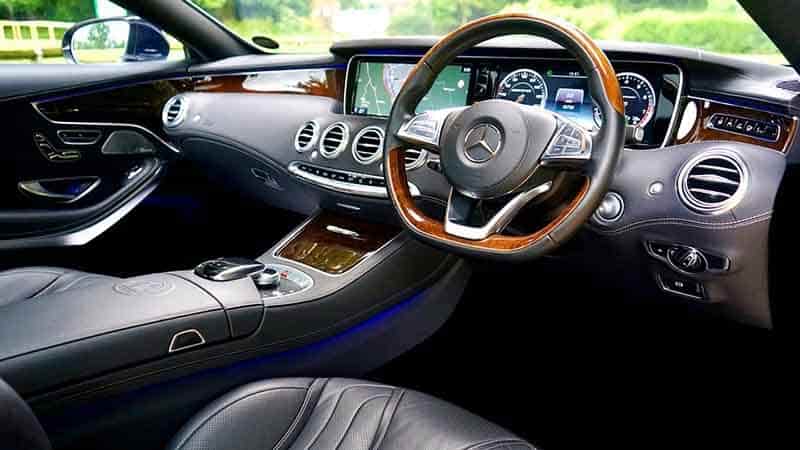 Every vehicle has two types of air filters. There is the air filter for the engine and the air filter for the cabin. Whenever you turn on the air conditioner or heater in your vehicle, air passes through the cabin air filter first before it is released through the vents into your cabin area. This is supposed to protect you and the passengers from any debris elements which may exist in the outside air.
However, a cabin air filter cannot keep the cabin air clean if someone smokes or keeps the window down. How could it? There is no air filter connected to your cigarette or window, right? To prevent second-hand smoke and allergies, you need to install a car air purifier in your cabin. This purifier will clean the air which currently exists within your cabin area.
Some people use an air purifier to assist their cabin air filter because the purifier will also clean the air which comes out of your vents as well. But if you smoke or let outside air come in through an open window, then you'll definitely want to have an air purifier running. Just make sure you roll up the windows before turning it on or else the purified air will escape through them.
Top 5 Car Air Purifiers
Several types of car air purifiers exist. Make sure you purchase a purifier which is designed to remove allergens and smoke from the air. Not all car air purifiers are designed for this purpose, so you need to be careful.
Below are the top 5 car air purifiers for smokers and allergies. This should help you save time when shopping for a car air purifier.
1) PURGGO Car Air Freshener
The PURGGO Car Air Freshener is a great cabin air purifier for people who like natural products. There are no plastics, chemicals, or fragrances used in the PURGGO Car Air Freshener. It only uses 100% bamboo charcoal to purify the air in your vehicle. The charcoal doesn't mask the odors. Instead, the odors get trapped within the charcoal. This air freshener should stay strong for up to one year. Make sure sunlight can access it.
2) FRiEQ Car Air Purifier
The FRiEQ Car Air Purifier is a very powerful air purifier, thanks to its 4.8 million negative ions cm3. Nasty odors and particles in your vehicle will be greatly reduced with this air purifier in there. Most importantly, allergens and smoke odors within the cabin will be eliminated.
3) California Home Goods Air Purifying Bags
The California Home Goods Air Purifying Bags are another natural type of car air purifier. These are bamboo charcoal bags which work 24 hours per day, 7 days per week to eliminate bad odors in your vehicle. Smoke, chemicals, allergens and other airborne residues won't stand a chance.
Read also:
4) Zendora Car Purifier and Ionizer
The Zendora Car Purifier and Ionizer uses five stages of filtration to purify your cabin air. Some of these stages include the use of an ionizer and HEPA filter. Any toxic or smoky pollutants in your cabin air will be cleaned away by this purifier and ionizer duo. There is even an aromatherapy diffuser to create a more pleasant smell for the environment.
5) Pure HEPA Filter and Ionizer Air Purifier
The Pure HEPA Filter and Ionizer Air Purifier targets all kinds of odors in your vehicle, such as mold, food, pets, and smoke. The secret to its purification magic is its ionizing component and HEPA filtration, just like the previous air purifier on this list. You can plug in the Pure Air Purifier into any existing USB charging ports in your vehicle.